Abstract of Graphic Card
A graphics card (also video card ) is a piece of hardware installed in a computer that is responsible for rendering the image on the computer's monitor or display screen.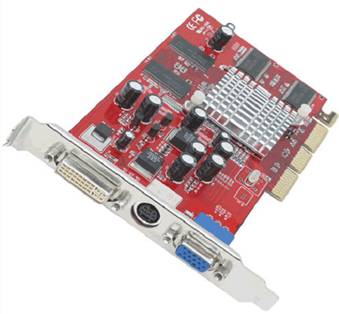 1.2 Need of Graphics Card
Graphics card is one of the most important thing in a computer to get a excellent picture quality. Without graphics card the pictures will be looking in a very low quality. Every computer system will be having a internal graphics card of at least 32MB. Some systems have built in graphics memory of even 256MB. Sound cards and graphics card acts as the very important parts of the system next to processors and disks. If you have an external graphics card surely , you could realize the quality of the pictures. We could easily differentiate the color quality of the picture on using a external graphics card. Some famous computer games are there which could run only with an external graphics card. All computer systems will be having the option of adding a external graphics card.
• The Basic Parts Of A Graphics Card
The modern pc graphics card consists of four main components:
• I/O Ports
• The graphics processor
• Graphic Card Interface
• The video memory
• The random access memory